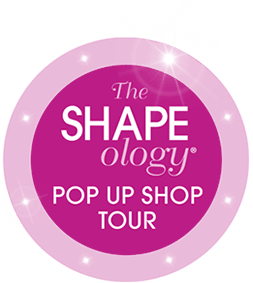 Last Thursday I went up to London for another event. This time I had been invited to Marisota's Pop Up Shop event. I had to take a couple of hours off work, but it was worth it.
I came in and were met by the lovely PR ladies and they introduced me to lovely Karen Buglass. She is a stylist and has worked for magazines and celebrities so I was in good hands in finding fabulous outfits.
Mark Heyes, stylist known from GMTV, was there as well and he was a really nice guy. Gave great tips and complimented how I looked in my outfits.
The shop itself was very impressive with elegant interior and several racks of lovely clothes. Karen asked me what I wanted to try on and I said maxi dresses, so we found a few to try them on. We also picked a red polka dot dress, a pair of jeans and a blouse with dipped hem.
In the next room it was very modern, light and excitingly decorated with big mirrors, cool furniture and huge fitting rooms.The fitting rooms were exactly how fittings room should be. Lovely and roomy and nicely decorated.
I tried the maxi dresses, but none of them looked right on me. As with most dresses they seem to not fit right over my huge boobs. Karen said she would go and find some other clothes for me and in the mean time I tried on the red polka dot dress. And it looked lovely on. I loved it. Karen thought it looked so nice on me as well, the only thing I didn't like was that it was a bit snug in the boobie region. Happily this dress is from the Bespoke range that is developed especially to cater for bigger boobs. I did buy this dress, but bought the very voluptuous one and it fits so well. Post of me wearing this dress will come later.
Love this dress. And it has pockets!!! :)
Love this photo of me. Thanks Karen for taking it.
While I had tried the red dress on Karen had found another dress in the Bespoke range to me. It was orange! Orange? Me in orange!! No way! I couldn't pull off orange. I hadn't worn orange since my hair was bright red, but now as a blonde? No way. But I liked the cut of the dress and the zip in the back so I decided to try it on. On I looked banging! It was amazing. I loved the dress! And I loved the colour. You can get the dress HERE
Karen also helped me find lovely accessories and I fell in love with this vintage looking necklace that you can buy here
At the pop up shop they had this huge mirror that also was a camera so you could have your photo taken and sent directly to my twitter or email. It was great fun and I had a photo taken in each of the outfits I tried on. I had just two come through unfortunately, but it might arrive at some point when they find their way through cyberspace. Here are the two I did get.
I was going to try on a pair of coral jeans, but as I was trying them on I just thought to myself, it is really no point in trying on something I really do
n't like wearing so I took them off. I had this lovely peplum blouse that I was supposed to try on with the jeans, but since I had binned the idea of jeans, Karen found me a black pencil skirt with a leather panel on in the front. I tried the shirt on in 24, but too snug over my boobs, so Karen got me a 26. I tried it on, but still not big enough to accommodate for my titties. But I didn't care about button it all the way up as it was too big around my waist already and that looked so lovely. When I came out of the changing room everyone was saying how great I looked and how much it enhanced my curves. Needless to say I ordered this blouse, but I ordered it in polka dots instead.
Thanks to Karen for taking these photos.
I spent two hours being styled from top to toe and that is something I could be getting used to. It was great to have someone to go and find clothes for you and your shape and make you see that things or colours you wouldn't normally use can look great on you.
The pop up shops are still on tour and here are dates and places.
So if you live in and have the chance to attend, then go. It's well worth it.
Thanks to Marisota and the lovely PR people for a lovely afternoon.